Legacy Trail at Gateway Mesa
Legacy Trail at Gateway Mesa

Discover Gateway Mesa Open Space and the new Legacy Trail
Gateway Mesa Open Space consists of 276 acres of grassland mesa and a mixed coniferous forest near the eastern boundary of Castle Rock. This open space area is open to hiking only. The existing 1.6-mile Chuck's Loop Trail, named for the previous owner of the property, travels around the flat open grassland / woodland habitat, with sweeping views of Franktown and the Mitchell Creek Canyon area. Hikers can currently connect to Mitchell Creek Canyon Trail on the east side of the loop.
The new trail extension provides users with access to the unique northern forested portion of the property. This area is completely different from the dry, flat mesa. It is composed of dense mixed mature spruce, fir and Ponderosa pine trees, a few drainages, plunge pool wetlands, steep open scrub-covered slopes, and interesting rock formations along with ferns and rare mosses growing in the area. Due to the length of this extension and the terrain, this project will occur in two phases.

Project questions? Please contact Natural Resource Specialist Barbara Spagnuolo at bspagnuolo@CRgov.com or 720-733-2294.
Construction update
Phase 1 - Thanks to VOC and our volunteers!
Thank you to everyone who helped make this new trail a reality. Phase 1 of trail construction is complete. Below are some of the stats which exemplify all of the work that went into completing this trail.
Funded by the Castle Rock Parks and Trails Foundation
Completed in partnership with Volunteers for Outdoor Colorado (VOC)
Four outings (including one women's only day)
275 volunteers contributed 2,316 hours
One mile of new trail constructed, which included: six new switchbacks, six drainage structures (rock checks), two rock mono-walls, and six new rock step sections
New bridge built over boulders by parks maintenance staff
Parks and Recreation awarded "Land Manager of the Year" by VOC
Phase 2 - 2020 construction
VOC announced at their annual awards and appreciation dinner that the Legacy Trail at Gateway Mesa was selected again as one of their construction projects for 2020. The work in 2020 included the beginning of construction of a segment from the 2019 terminus to the eastern edge of the property where the new trail connects to the existing Chuck's Loop Trail. Upon completion the trail will be approximately one mile.
Construction of phase 2 will continue into 2021. Right now, this phase of the Legacy Trail dead-ends and does not loop back around to Chuck's Loop Trail. Once complete, this phase will offer a second one-mile loop of Legacy Trail. While under construction (or until it is complete), this portion of Legacy Trail will not be open to the public. Hikers must remain on the existing one-mile loop of Legacy Trail.
Due to topography and low-flow drainage along the proposed alignment, the trail construction will likely include bench cuts, timber or stone steps and several small crossings of narrow drainages. This new trail project has been identified in the Parks and Recreation 5-Year Capital Plan Budget (2018-2023).
Due to COVID-19 all work days were rescheduled to the fall and held with limited volunteer attendance. We would like to thank the 56 volunteers who worked over the 4 outings in early October, several of whom were return volunteers from 2019. Under the leadership of two VOC project leaders, 1640 feet of new trail was constructied containing 16 new rock steps, one armored swales, two rock retaining walls and seven drainage dips. These are roughly 3000' feet of trail remaining to be built, which will be earmarked for 2021 projects.
Get involved!
Volunteers for Outdoor Colorado led four construction outings at Gateway Mesa in 2020 to work on the second mile of trail. They were able to build about 1700 feet of new trail and install a new rock wall and at least 4 new rock steps. Volunteers for Outdoor Colorado (VOC) is the state's oldest outdoor stewardship nonpr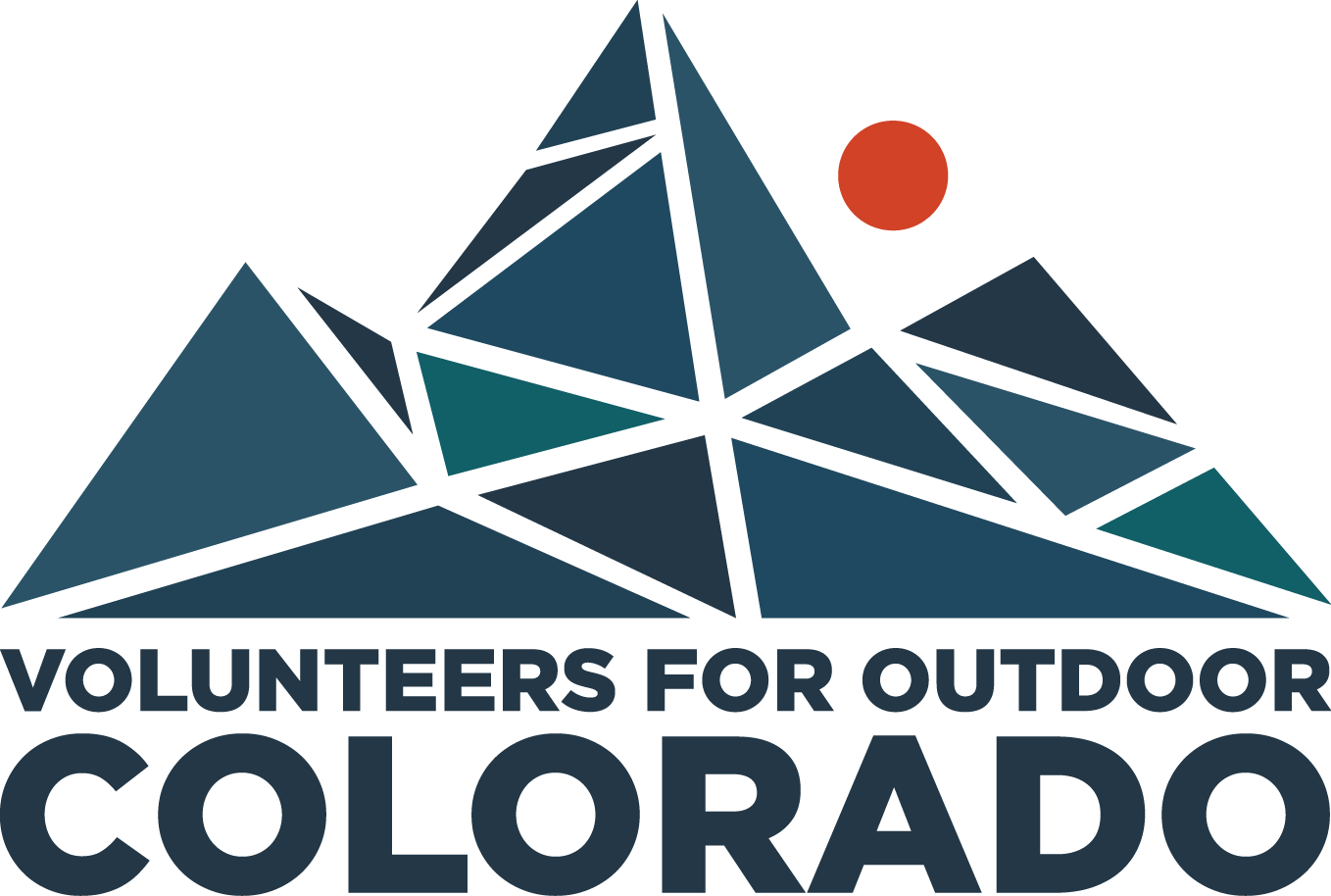 ofit organization. Since 1984, they have been motivating and enabling people to become active stewards of Colorado's natural resources
Each year, they engage thousands of people to provide a volunteer workforce for recreation and habitat improvement projects in partnership with land agencies, nonprofits, and community groups. These volunteer projects take place in every corner of Colorado and over the decades, they've grown beyond their projects - and our borders - to help others, like the Town, start and improve their own volunteer stewardship programs and inspire all of us to find our place in caring for the outdoors.
Thanks to our partners!
The Town partners with the Castle Rock Parks & Trails Foundation to fund new trail
Castle Rock is growing and the demand for quality parks and trails is growing as well. The Castle Rock Parks & Trails Foundation partners with the Town's Parks and Recreation Department on key projects and initiatives that support smart growth and high quality offerings and amenities that you expect as a Castle Rock resident.
This project is a collaboration between the Castle Rock Parks and Trails Foundation – which received a single anonymous $10,000 donation toward the trail – and Volunteers for Outdoor Colorado, which provided the labor at three trail-building outings from June-October 2019.
The Foundation is now working to fund raise for phase 2 of the project. If interested in getting more involved, please visit GetOutdoorsCastleRock.org.
The Town partners with VOC to construct new trail
The Parks and Recreation Department partnered with Volunteers for Outdoor Colorado (VOC) this year to help us construct phase 1 of a new 2-mile soft-surface trail extension to the existing Chuck's Loop Trail at Gateway Mesa Open Space. The trail was designed by the Town's Trails Planner and was built by volunteers coordinated by VOC with support provided by the POST Partners Volunteer Program. VOC is a statewide organization that provides a volunteer workforce for outdoor stewardship projects, including invasive species management, habitat restoration, recreational improvements and trail construction and maintenance.
VOC offers the experience, knowledge, technical assistance, tools and volunteer crew leaders and workers to construct the trail in a turnkey fashion. The partnership will significantly offset costs that would otherwise be required if using a private contractor.

Awards
VOC 2019 Land Manager of the Year Award
The award nomination stated, "this is the first year of a multiyear project at Gateway Mesa Open Space. These projects are extremely well supported by the town of Castle Rock. Barbara, Rich and Marcy have been an excellent team to work with, and the town as ensured that VOC has everything we need across three project weekends, including a shuttle bus for the volunteers, to be successful. New partner, great support for at least three projects, anticipate more projects in the future in a growing community!"